We're often asked what's required to get started with BitScope, so we've posted this blog to answer the question.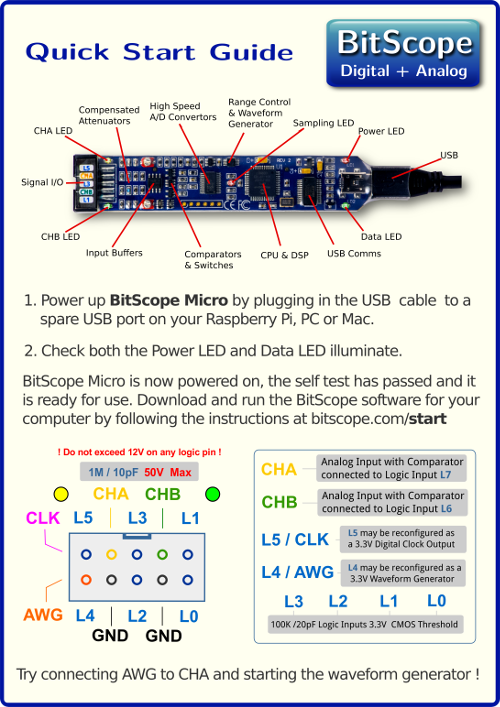 Everything is Included
Everything you need to use BitScope is included in the box. Software is available for free download and some models have additional accessories but all include USB cable, mixed signal clips and terminators.
Connect your BitScope
Our aim is to get you up and running quickly so you can start using BitScope to make measurements straight away.
That's why we include a printed Quick Start Guide to show you the first out of box steps. There's not much to it !
This is what it looks like for BS05U.
Other models are similar.
Download and Go !
All you need now is the software.
To get going simply:
Download, install and run it,
Click POWER to connect, and
Start making measurements !
For most computers it just works but for some you may also need to install a driver.
You also have a choice of software and if you have more than one BitScope there may be some settings to choose (i.e. which one to connect with) so we've also published an Online Quick Start Guide with additional information you may need.
We also have comprehensive technical support available online.