Raspberry Pi is a great component for building low cost servers!
Mythic Beasts managed the online launch of Raspberry Pi 3 in part by hosting it on Raspberry Pi itself !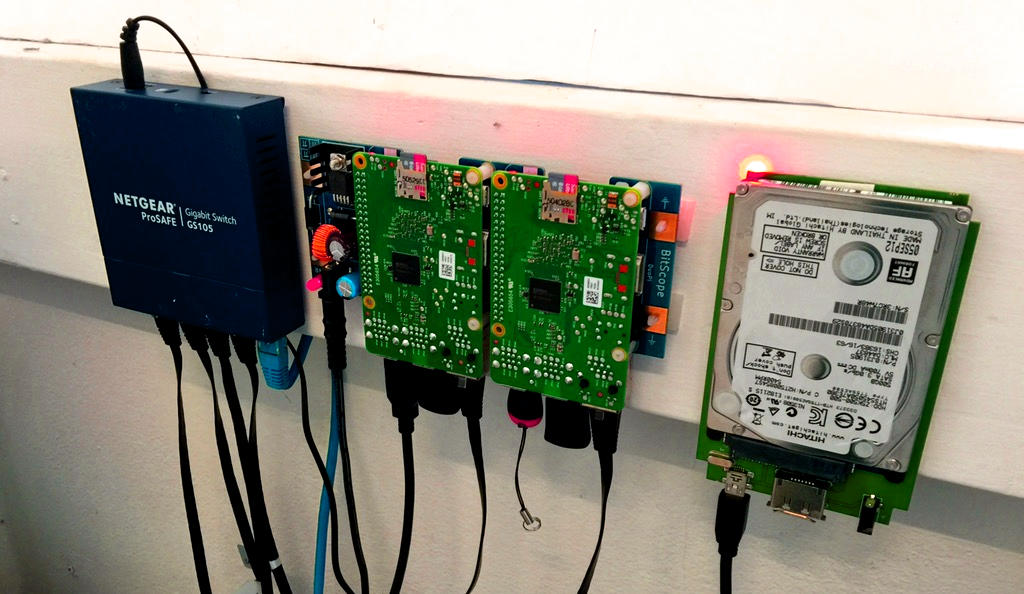 It was an impressive example of eating your own dog food and Raspberry Pi 3 rose to the challenge for quite a while.
Check out Raspberry Pi's latest blog to learn all the details but suffice to say we think Raspberry Pi 2 and now Pi 3 are an excellent choice for building servers.
In the interests of "dogfooding", we have been running our office on two Pi 2 and a Duo Pi blade board for six months now and it operates flawlessly!
Using a cheap 4-port switch and HDD extracted from a Bruce's ultrabook (when he upgraded it to use an SSD), we've run our DHCP, DNS, WiFi AP and local file servers on these two Raspberry Pi 2 with a wall mounted Duo Pi. It's been running since September without a single crash. The key to its reliability is the stability of the power supply provided by the Duo Pi and the fact that we run the main server from the HDD (and not the SD card which boots the server only).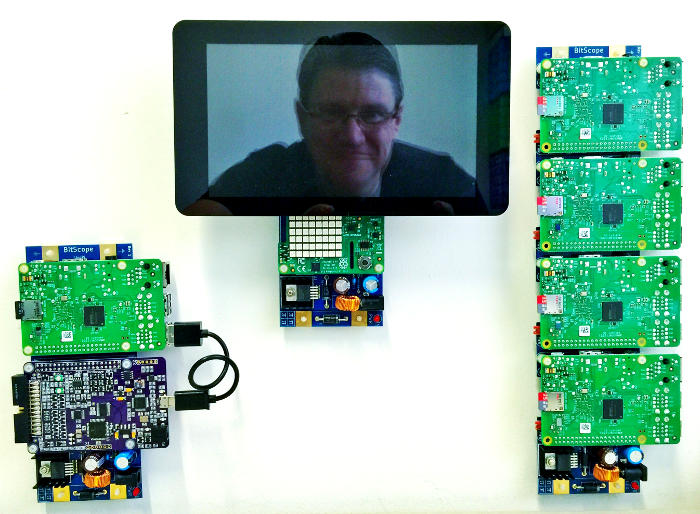 With the launch of Raspberry Pi 3 and new Blade boards like Quattro Pi and Uno Pi, even more options are available.
For example you can mount a Raspberry Pi and HAT on a blade, stand-alone or in a rack. You can even mount the Pi Display.
Perhaps you'd like to be able to run four (or more!) Raspberry Pi at once and maybe do away with network switches and wires.
Raspberry Pi 3 embeds wireless into every board making this possible. This is a great addition to a very powerful little computer.
It means you no longer need a network switch in many cases because you can use WiFi instead and of course you don't need USB WiFi or Bluetooth dongles any more either. Add the faster 64-bit CPU of the Pi 3 all in a physical form factor and for a price that's identical to the previous two models and you have the perfect drop-in upgrade for Raspberry Pi based server solutions.
GC17A 03