Following the launch of the new Raspberry Pi 3+ today, we can confirm that this latest exciting addition to the Raspberry Pi family is fully compatible with BitScope Micro, Mini and BitScope Blade Uno, Duo and Quattro.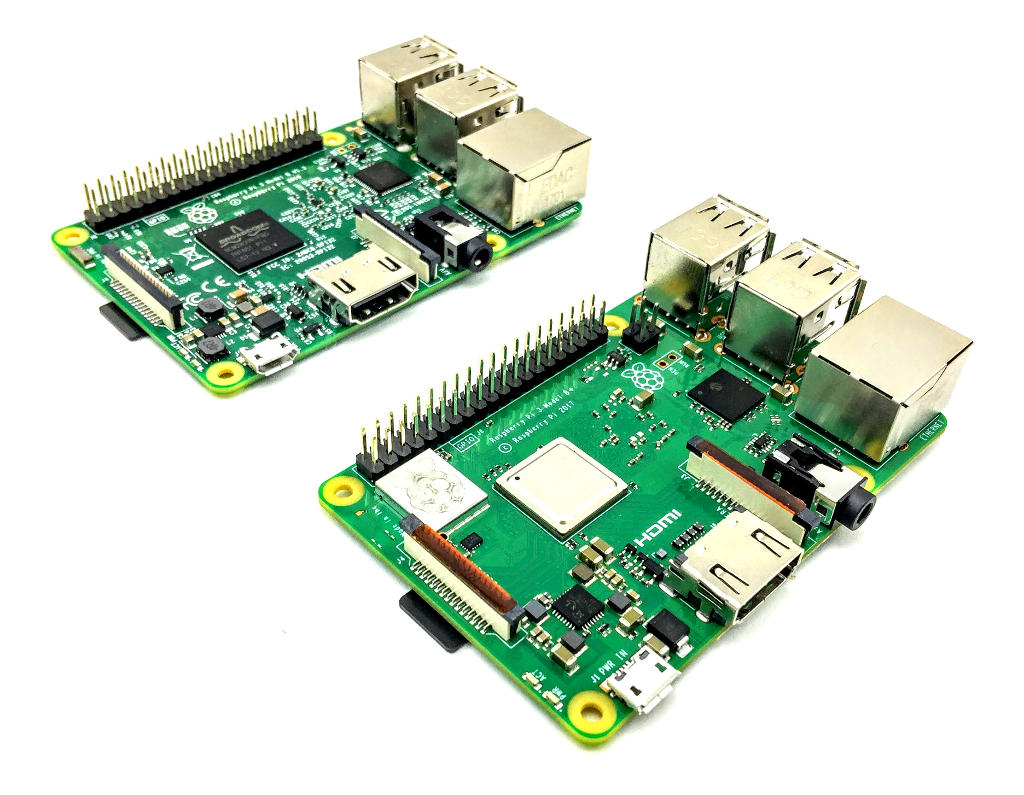 It can be used in BitScope Blade packs, racks, modules and clusters in the same way as Raspberry Pi 3 but it offers a range of significant improvements including "Gigabit" Ethernet, fast WiFi and support for Power Over Ethernet (PoE).
Seen here is the new Raspberry Pi 3+ with the existing Raspberry Pi 3 behind it.
At first glance there seems to be little to pick between them. In fact, from a physical point of view they are virtually identical.
While this new Raspberry Pi looks great and is, in our humble opinion, very nicely designed and manufactured it's what you can't see that makes all the difference.
To this end we have been testing this new "slice of Pi" for more than month to discover all the nooks and crannies and we're very impressed with the improvements the Raspberry Pi team have managed to pack in. Read More...