2010-06-23
BitLib 1.4 | Unified Cross-Platform Release
This major update is the first unified library release, compatible with all recent BitScope models.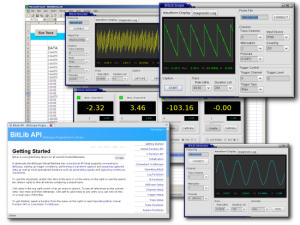 It is cross-platform running on Windows 8, 7 and popular Linux distributions including Debian, Ubuntu, Fedora, RedHat, SuSe and Mandrake.
The API is fully documented and we've added two new example applications:
to demonstrate new waveform generation and data acquisition features of the library.
The existing applications have also been updated and source for all of them is available for download free of charge.
BitLib comprises a shared library, C/C++ and FPC/Delphi language bindings and documentation. Other languages and platforms are available upon request.