2014-03-03
BitScope DSO Version 2.6 Production Release
The beta program is complete and BitScope DSO Production Version 2.6 is now available for download!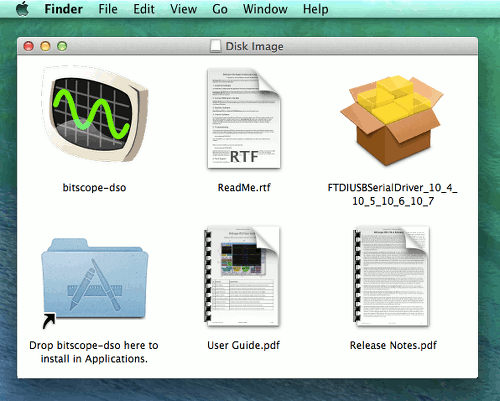 We recommend BitScope users upgrade from 2.5 and earlier. It is a production release so it never expires and it's available now for Windows 8, 7 and XP, Mac OS X (10.6 & later), Intel Linux based on Debian or Fedora and ARM (Hard Float) Linux including Raspbian.
This version is compatible with all 22 supported BitScope models.
It offers significantly improved performance when used with any BitScope model, especially with lower powered computers like Raspberry Pi but similar gains are available for all platforms.
For example, DSO is now quite usable with older Pentium-II and early Celeron PCs and Macs.
On more modern systems DSO is now much faster with higher display frame rates and smoother digital phosphor operation even when using older BitScopes or connecting via slower networks.
So, instead of throwing out that old PC you can use it to build a powerful mixed signal oscilloscope based on a low cost BitScope such as BS10! We have also simplified installation and improved the documentation, especially for Mac OS X and Raspberry Pi. By popular demand we've published a PDF User Guide and included detailed release notes in each download package with full details of all the recent changes. Online documentation updates are coming soon too.
The new DSO beta series (2.7) has also been launched (which you can download as well if you don't mind a few bugs) and the same performance improvements are coming to BitScope Logic, Meter and Chart soon.
Our thanks go out to all the beta testers who helped us fine tune and debug this release!