Bruce unboxed a brand new Pi3 prior to the official launch last Monday. He mounted it on a Duo Pi board beside a Pi2 to compare these two models. Check it out the video above to learn the key differences between Pi3 and Pi2. You can also learn how he used a Duo Pi to power and mount them both with the Pi3 connected to the TV in his hotel room.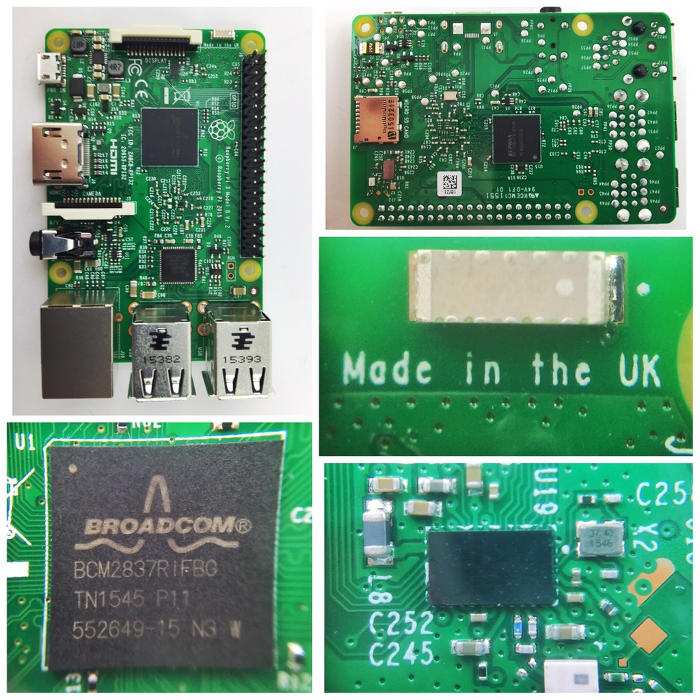 Blade is BitScope's industrial power and mounting solution for Raspberry Pi.
Originally designed with Raspberry Pi 2 in mind, Blade systems can be built using either model. The key features of the new Pi3, which includes a 64 bit CPU, WiFi and Bluetooth, make it ideal for use with Blade.
The built-in WiFi means USB WiFi dongles and wired Ethernet LAN using switches are usually not needed. A WiFi access point is not even required as Pi3 can be configured to do this itself. If a LAN connection to the Internet is available, the Pi3 can even be configured as a router.
The faster 64-bit quad core CPU means more powerful compute clusters and private cloud platforms can be built using Blade Packs and integrated Bluetooth/BLE means the huge range of BLE devices becoming available can be connected as well - no phone required for home IoT!
We will post more information about Pi3 with BitScope Blade and BitScope Test & Measurement systems such as BitScope Mini and Micro. Suffice to say for now, we have not found anything that does not work just fine with Pi3! See our press release announcing support for Raspberry Pi 3 via element14.
GC07B 06