Following the news of the BitScope Clusters Project for the Los Alamos National Laboratory and its exhibit at Super Compute 2017 in Denver this week, the response has been huge and very positive.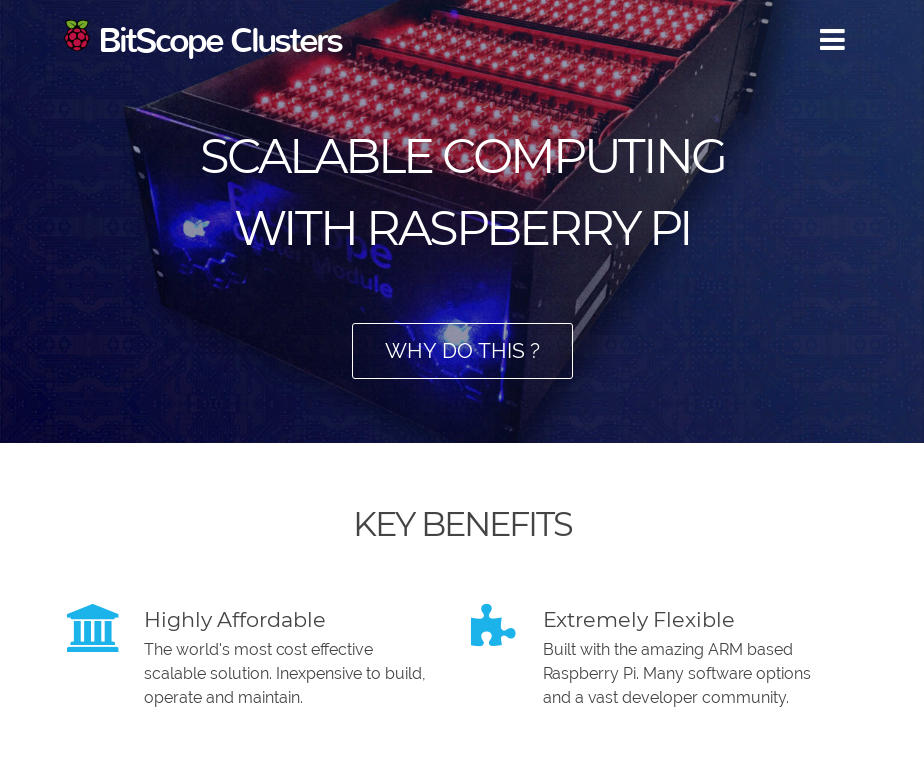 You don't need to surf online long to see that many people really like the idea.
It's not just the team at LANL.
However, when people see the scale of the BitScope Cluster there is a very frequently asked question:
"Wow, that's amazing...why?"
To answer this we thought it would be a good idea to create a dedicated website.
We'll post news about BitScope Clusters at bitscope.com from time to time but if you want the latest information about this project and the range of new Raspberry Pi Cluster Modules we'll be launching soon, we recommend cluster.bitscope.com.
Lots of people also ask us where they can buy a Cluster Module, now.
The short answer is that the 150 node module is available in limited quantities direct (email us at sales@bitscope.com) and the long answer is that you'll be able to buy this module (and two others, 48 node and 96 node) soon, both directly from us or more conveniently, via our resale partners (to be announced).
Of course if you need a smaller solution than 48 nodes you can purchase Blade Rack 40 or Blade Rack 20 now. Just visit the online shop link above or if you'd like to become a BitScope Reseller email us at resale@bitscope.com. For those interest to keep up with the latest news as it happens, visit the new BitScope Clusters Blog.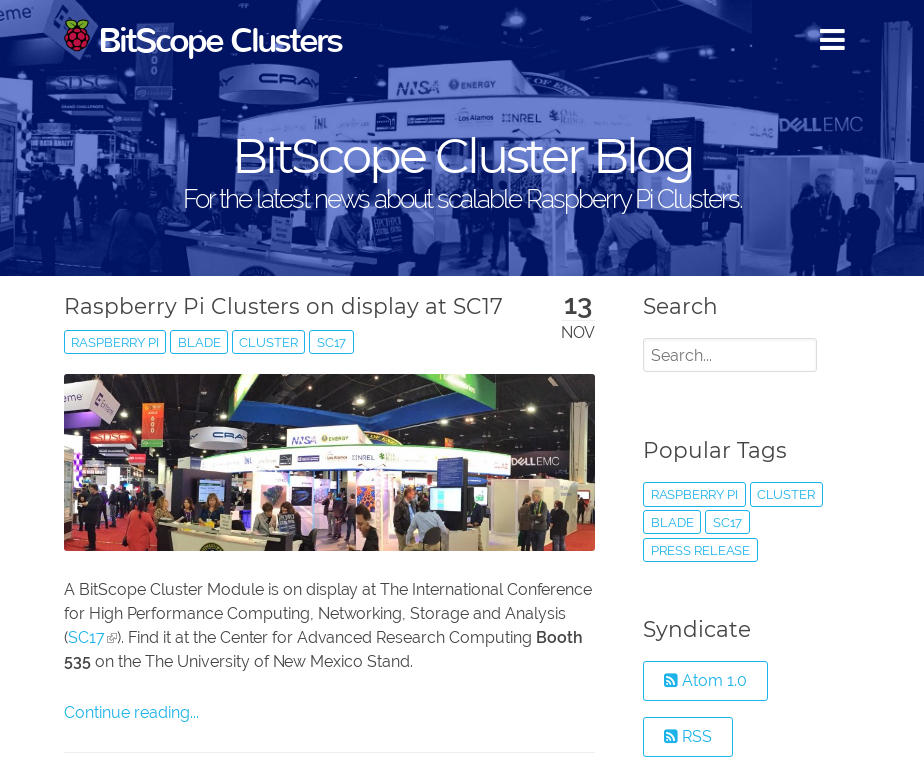 We've published information about the cluster project, its motivation, our partners and conference in Denver this week and we'll continue publishing news via this blog and via our social media feeds.
We were already working to extend the size of the clusters we can support with BitScope Blade and Raspberry Pi as part of our Industrial IoT Strategy which Bruce outlined earlier this year.
However, the Los Alamos National Labs' request to build their HPC R&D test bed has accelerated this goal considerably!
The project has proven to be a very good test case to dogfood our own product.
We were able to take Los Alamos' original cluster concept into production in less than three months using BitScope Blade.
It has demonstrated to us how easy it is to build out solutions to almost any scale using BitScope Blade as the core building block. BitScope Blade is available now direct or from Farnell element14 in Europe, Newark element14 in North America and element14 in Asia Pacific.
For more information see bitscope.com/blade and visit the element14 Blade Design Centre↗.
GF19A