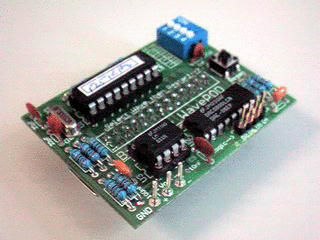 WavePOD is a low cost programmable analog and digital function generator.
WavePOD is powered by BitScope and plugs directly onto the BitScope POD connector or via the piggyback that comes with the LogicPOD (LP102W).
WavePOD is different to most function generators. Instead of a small choice of waveshapes with some amplitude and frequency controls, WavePOD comprises a PIC and a DAC which is programmed to produce arbitrary waveforms.
Click More Information to learn more about WavePOD including schematics, source code and parts lists.
Please note that while the circuit design is still available, we no longer sell this model WavePOD.
Instead we recommend the BitGen option (for BS100) or BS120 (which has BitGen built-in).
BitGen is capable of generating all the standard WavePOD waveforms and many others as well.
See BitGen Control Panel for operational details and BitGen Library for programming info.