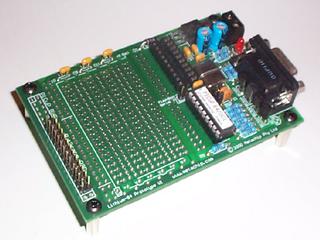 ProtoPOD is now called ProtoBoard.
It was designed as a prototyping POD for use with BitScope making development of new (PIC based) POD designs easy.
While it remains a very good platform for POD development we have found more people use it for general purpose PIC circuit development.
We've re-released it as ProtoBoard in recognition of its utility as a general purpose 18 pin PIC design system.
Click More Information to learn more about ProtoBoard including schematics and parts lists.