Version 1.1
These are release notes for the development version of the BitGen Software Library.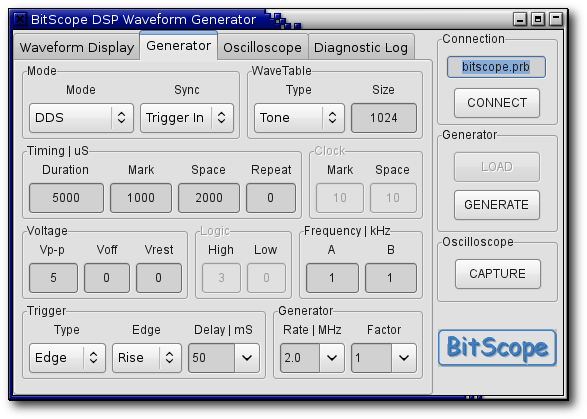 The development versions may be freely downloaded and can be used instead of production versions.
Thie software is likely to have more bugs than the production releases and it is not guaranteed compatible with all version of BitGen.
Development versions normally support all the features of the production versions but add new capabilities (in development).
Online documentation may not be available for development releases.
However you can usually use the production release manuals for most applications features but it will likely need to be read in conjunction with the release notes included with the software itself to learn about the new features.
The development version is intended for beta testers or those who want to use the latest software and don't mind a few bugs. If this is not you use the production versions.